Samantha Clarke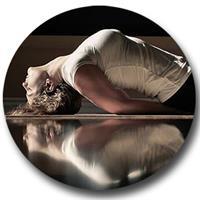 Samantha began her journey humbly from her own home in 2002 and has since completed her 200 YTT in the fall of 2012 with Katie McClelland and Andre Grandbois of De La Sol Yoga Studios.
Her love of nature, health and spirituality keep her classes inspirational and loving. Her approach to teaching emphasizes the transformative nature of the practice. Samantha herself, credits her yoga practice and time in teacher training as transformational and has helped her to discover a greater joy and enthusiasm for all aspects of her life both on and off the mat.
Samantha's passion for the practice continues to grow with the study of yoga philosophy, something she hopes to develop further as her journey progresses. In her spare time, Samantha enjoys reading, cooking for friends and family and spending time with the many canines in her life!
Samantha's favorite pose is Chaturanga Dandasana (Plank Pose) because she can feel the strength of her entire body at work and the beautiful balance between earth and air.
Samantha Clarke instructs the following:
Enjoy this candle-lit class created to relieve stress and tension. The heat stimulates deep muscle release and detoxification of the body and the relaxed atmosphere helps to quiet the mind. This class is open to all levels, including absolute beginners and a great introduction to the Infrared Hot room.