Claudia Bauman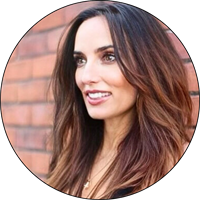 Claudia believes that people come to yoga to feel better and that we are all seeking an experience of our own goodness. It is Claudia's intention as a teacher to encourage others to be open of heart, open of mind, open to feeling better both on their yoga mats and most importantly, during the yoga of everyday life.
Claudia has drawn upon the experience of her teaching career in education and brought it into a new domain..the yoga mat. She completed her 200 hour Teacher Training in the Anusara Tradition with Michael Siddal in 2008 and continues to learn from him. Guiding and inspiring Claudia on her journey have been her valued friends and teachers Katie McClelland and Andre Grandbois.
Claudia Bauman instructs the following:
Using the principles learned in an Intro, this class moves you through sequences at a faster pace and explores more challenging asanas such as backbends and arm balances. Flow classes contain elements found in Ashtanga, Vinyasa, Anusara and Iyengar practices.




Enjoy this candle-lit class created to relieve stress and tension. The heat stimulates deep muscle release and detoxification of the body and the relaxed atmosphere helps to quiet the mind. This class is open to all levels, including absolute beginners and is a great introduction to the Infrared Hot room.